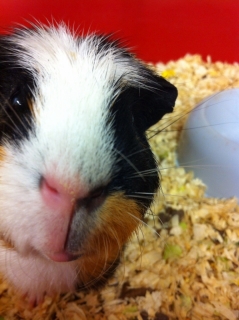 We are a family business living on our smallholding in Nether Heage, Derbyshire.
We have always been a family of animal lovers and own, or have owned, dogs, cats, ponies, sheep, pigs, chickens, geese, gerbils, mice, hamsters, guinea pigs, rabbits, a snake and Arnold the tortoise!
We have bred rare breeds such as Jacob Sheep and Gloucester Old Spot Pigs. We now breed pedigree Pygmy goats.
We bred our own chickens and had a mixed flock of Warrens and Cuckoo Marans. Our flock now includes Hylines, Light Sussex and Araucanas.
Fully insured and with security vetting, you can be assured of an excellent service from us.